This is a Mod i've been working on to kill time and experiment...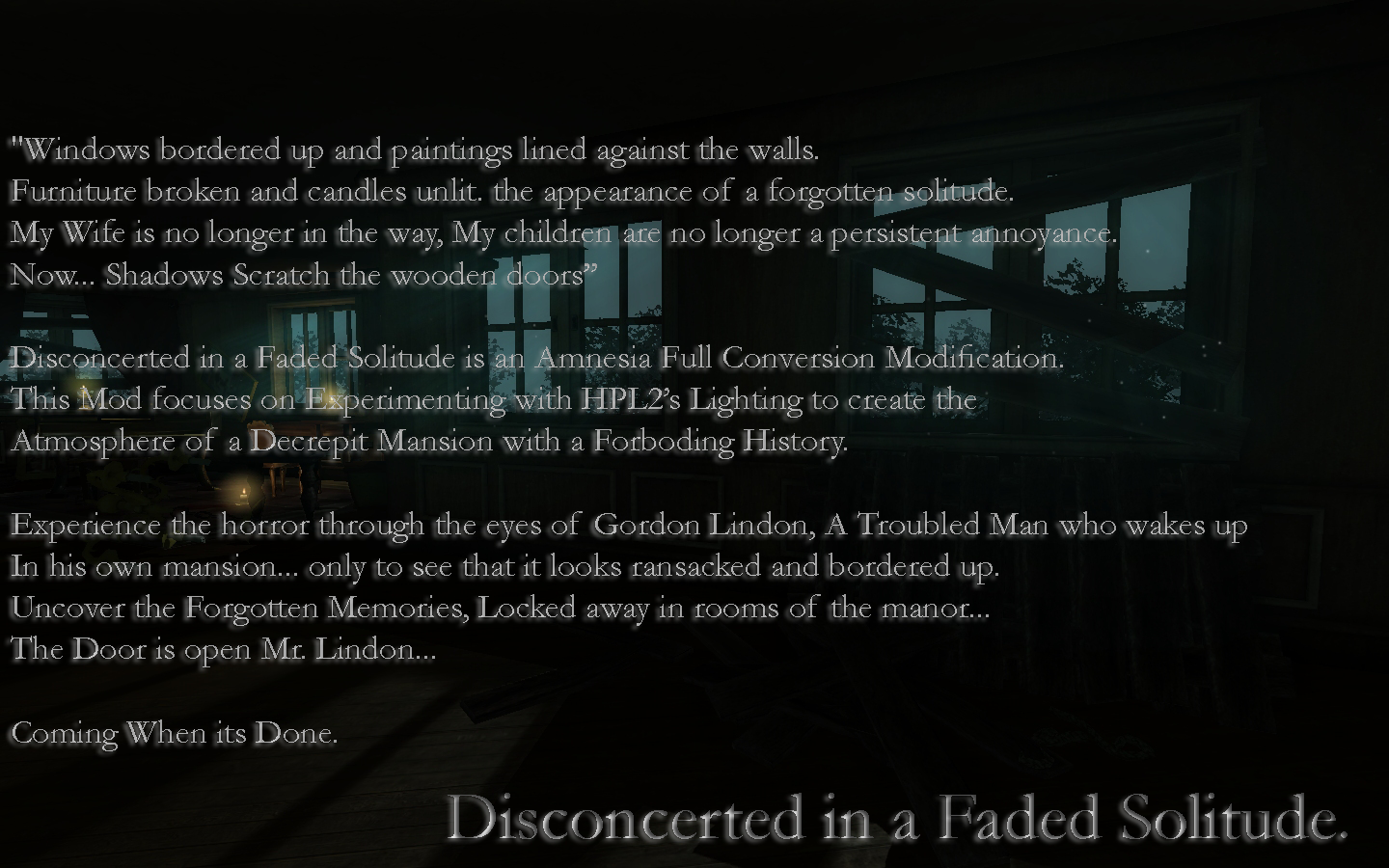 THINGS TO BE AWARE OF:
Lantern Oil is Very Scarce.
Sanity will drop much quicker in darkness.
Use your INTELLIGENT mind to figure out things in the mod.
DON'T GO SPRINTING AT THE MONSTERS AND TRY TO GET YOUR SELF KILLED (Saves at specific moments, auto saving will be disabled).
Don't Expect Jumpscares, there will be no pointless cheap thrills in this mod.
NO SANITY VISION(Blue Vision in Darkness).
BE WATCHFUL OF YOUR SURROUNDINGS, You might miss something or notice something out of the ordinary.
Please... PLEASE PAY ATTENTION TO THE STORY AND NOTES, They'll be a very helpful asset during the mod.
Some Screenshots:
MODDB PAGE:
http://www.moddb.com/mods/disconcerted-i...d-solitude