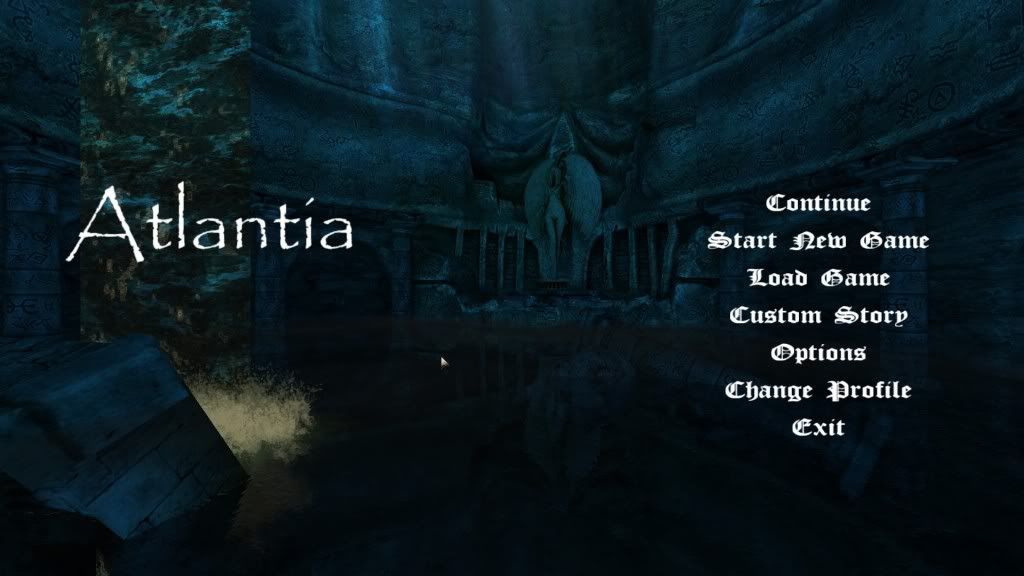 Team Members
Selyp (Modeling, Concept and Story, Mapping, Scripting)
Rapture (Mapping, Modeling)
NadTheBat (Mapping, Texturing)
MissRigi (Concept and Story)
DamnNoHtml (Textures, Mapping, Scripting)
Atlantia is a full conversion mod for Amnesia: The Dark Descent. It will focus on exploring a breathtaking environment, and immersing the player in a rich storyline, filled with adventure, puzzles, exploration, and discovery. Using many custom made textures, entities, and models, Atlantia will focus on delivering the player an experience unlike any other created for Amnesia so far.

We are currently seeking team members. Looking for detail oriented people who are at least somewhat experienced with using the HPL2 editors and believe that a deep story and atmosphere is the most important aspect of a mod, and believe that the details matter. Looking for people who want to innovate and do things that haven't yet been done in Amnesia mods previously. If you are interested please PM me for details.


Updates
UPDATE : Aug. 13th - Atlantia is announced.
UPDATE : Aug. 14th - Underwater gameplay is working! Just need to touch it up a bit, and figure out how to disable gravity so the player isn't just walking underwater. Also completed a lot of mapping for the first area. (about 60%) Added some screenshots.
UPDATE : Aug. 15th - Mapping is done for the first area. Just need to spice things up and add details. Taking a break from that to create some custom models. Progress will be slower from now on, classes started back up today.
UPDATE : Aug. 24th - Taking some time off of mapping and working on some custom models! Will post some screens soonish
UPDATE : Sep 8th - I have learned a lot making some simple custom models, and am now going to start working on some models for Atlantia. If you'd like to see what I've completed, or download them yourself, check out this thread.
http://www.frictionalgames.com/forum/thread-10208.html
UPDATE : Sep 9th - New screen added to moddb page. (Link is in my sig)
UPDATE : Sep 13th - With the help of Rapture, mapping is undergoing an awesome makeover! Will post some screens once it's finalized. (It looks a LOT better)
UPDATE : Sep 15th - Added a BUNCH of new screenshots!
UPDATE : Sep 23rd - Exciting news! DamnNoHtml has helped by making some really nice textures for a new map. 3 more custom models have been added, with more that just need to be textured. Also, we are completely renovating the inventory screen. 2 new screenshots at the ModDB page.
http://www.moddb.com/mods/atlantia